Who cares if
London's hotels
and restaurants tend to be on the expensive side? No city in the world has more free stuff to do. In addition to world-class museums without a ticket admission, you get the parks, canal walks, super markets (Portobello Road Market at Notting Hill Gate,
Camden Market
at Chalk Farm Rd, wonderful Columbia Road Flower Market at Gosset St in East London etc) and maybe some royal-spotting, and you can fill a life. London, thank you!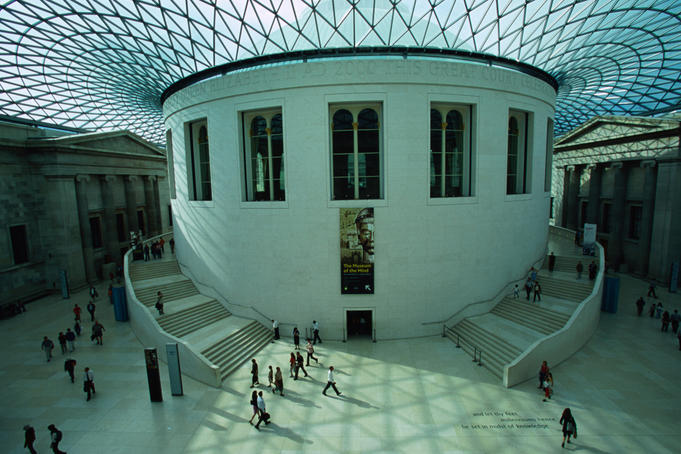 Here's the mere start of the free list:
1. Borough Market
Around, more or less, since the 13th century, the
Borough Market
is stuffed with food-lovers and all you need for a memorable grab-and-go breakfast or lunch. One of the top attractions south of the river. Open Thursday to Saturday (go on Saturday to catch the market at its bustling best).
2. British Film Institute's Mediatheque
Hidden under Waterloo Bridge, the institute features four cinemas (not free) and the fun
Mediatheque
, where you can peruse DTV/film archives and watch for free.
3. British Museum
Unreal; one of London's top attractions, and absolutely free. When I was in London, I'd hop in for 20 minutes, peek at the Rosetta Stone, and move on, saving Aztec mosaic masks or the head-smashed 'Lindow Man' (a 1st-century unfortunate found in a peat bog in 1984) and seven million other items for another visit. Watch for worthwhile 20- and 50-minute eyeOpener tours offered for free too.
4. Houses of Parliament
The Palace of Westminster, home of 'Big Ben' (or Clock Tower), is a neo-Gothic wonder from the mid-19th century. And it's full of houses: namely the House of Commons and the House of Lords. Reserve ahead to watch antics during Parliament sessions.
5. Museum of London
Off the radar to most visitors, yet one of the city's great attractions, this museum offers a walk through London's various incarnations -- from Thames Valley geological history, to Anglo-Saxons and 21st-century bankers. Plus there's a nice cafe in its garden.
6. National Gallery
Its 2000 Western European classics by Van Gogh, Renoir, Leonardo da Vinci, Michelangelo make the
National Gallery
a serious art stop, with over 5 million people popping into the building on Trafalgar Square each year. Miss the hordes by visiting on weekday mornings or Wednesday evenings (after 6pm). Any time, it's all free.
7. National Maritime Museum
Greenwich's best attraction, this neoclassical building museum gets more interesting and fun the deeper you go in. The focus is on Britain's seafaring past, including the bullet that felled Horatio Nelson, a replica of Ernest Shackleton's life boat and plenty of kid-friendly interactive exhibits in the Your Ocean exhibit.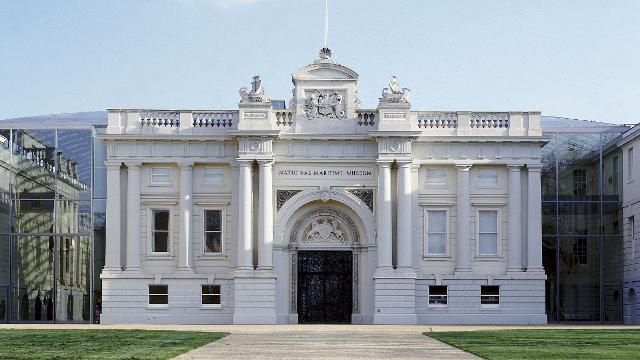 8. National Portrait Gallery
Before Google or Wikipedia, the English came here to put a face to the name of a who's who list in history. Here, a block north of the National Gallery on St Martin's Pl, you'll see paintings and sculpture, including Andy Warhol's take on the Queen.
9. Natural History Museum
Those Victorians sure liked to 'c & c' (collect and catalogue). This is the result, an outrageous collection of things nature in a lovely Gothic Revival building from 1880. A diplodocus dinosaur skeleton watches the entrance. Farther in comes a T-Rex and the Darwin Centre, with 450,000 jars of pickled specimens. A wildlife garden is open April to September only.
10. Photographers' Gallery
Wonderful contemporary photo collection in the West End benefits from its new two-floor space - where the gallery's been since 2008. Plus there's a great cafe.
11. Science Museum
Highly informative and entertaining
Science Museum
fills seven floors with interactive exhibits. The Energy Hall highlights the first steam locomotives of the early 19th century; big with kids are the third floor exhibits, including old gliders, hot-air balloons and flight simulators.
12. Serpentine Gallery
Looking like a 1930s-style tearoom in leafy Kensington Gardens, this gallery is a lovely spot to take in one of London's most important contemporary art collections, with works by Damien Hirst, Jeff Koons and the like. Loads of natural light pour through huge windows. Each year a new 'Summer Pavilion' (May to October) is opened nearby, to host open-air cinema and readings.
13. Sir John Soane's Museum
Son of a bricklayer - OK, I just wanted to say bricklayer, it's true -
Soane's West End home
is filled with the early 19th-century architect's personal effects and curiosities, making up one of London's most atmospheric and fascinating sights that few know exists. The house is largely as Soane left it upon his death in 1837, from Christopher Wren drawings, a lantern room and slaves' chains. Aim to go on the first Tuesday of the month, when the home is lit by candles.
14. St Paul's Church
Not to be confused with
St Paul's Cathedral
(a big attraction that comes with a ticket price), this church on the western flank of Covent Garden Piazza is known as the '
actor's church
'. The first Punch and Judy show took place in 1662, and there are memorials for Charlie Chaplin and Vivien Leigh, the most famous faux British Confederate of all time.
15. Tate Britain
The older half of the Tate duo (the modern bits moved downriver in 2000) is no stodgy sister. Here, permanent works focus on British masterpieces from the 16th to late-20th centuries. Look for one-hour thematic tours and 15-minute talks on painters and paintings, all part of the admission price: nothing.
16. Tate Modern
Speaking of which, this
mod half of the Tate
, hiply set in the Bankside Power Station on the Thames, is one of the city's most beloved attractions. Special exhibits cost £8-10, but you can spend much time enjoying its permanent (free) collection of 60,000 works (Pollock, Warhol, Rodin, Matisse), wrapped in uniquely themed exhibits such as 'Poetry & Dream' for the surreal. The upstairs cafe has wonderful Thames views, and the building's amazing.
17. Temple Church
Da Vinci Code
fans, and you know you kinda are one, make this church – with origins dating to the 12th century – a must-see in London, for its role in a key scene. It's a distinctive place, built by crusading monks, with a traffic-free oasis of green spaces amidst the buildings in the City.
18. Victoria & Albert Museum
Open since 1852, its 4.5 million objects – like the stunner entry chandelier by Dale Chihuly – make it, very simply, the world's best decorative arts museum. Make sure you have plenty of time. The first floor focuses on Asian (Japanese swords, ancient Chinese ceramics) and some European art, including plaster casts Michelangelo used for his
David
. Then there's a photography collection of half a million images, picked up over the museum's 160 years. The Ardabil Carpet in the Middle East-focused Jameel Gallery is one of the world's oldest, dating from Iran in the 1500s.
19. Wallace Collection
Arguably London's finest small gallery, and way off the normal map, the collection is an enthralling glimpse into 18th-century aristocratic life, set up in a sumptuous restored Italianate mansion stuffed with 17th- and 18th-century art works. Superb, unless of course you live in such a place already.
20. Whitechapel Gallery
Home to ten galleries in an art nouveau building first opened in 1899, the Whitechapel mixes up is themed exhibits between established and emerging artists. Picasso's
Guernica
was first displayed here in 1939. Watch for music, readings and films on Thursdays and some Fridays, or pop into the uber-designed cafe for a break.

London holiday accommodation here : http://citycentreretreat.com/london.html