When brochures for a round-the-world trip started landing in Wendy Leach's email inbox, she eventually gave in to the wanderlust — just a little, at first.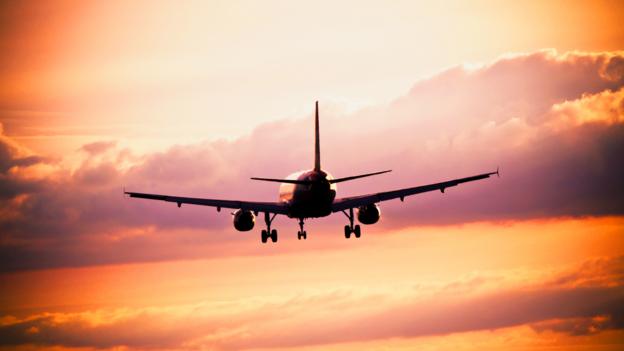 She started with some research. The three-week, 10-destination trip spanned five continents and included transport by private jet. It also included nights at Four Seasons properties around the world, including in Russia, Australia, Turkey and China where a single night's stay could cost more than $900 per night. The trip's price tag matched the grandeur: $90,000.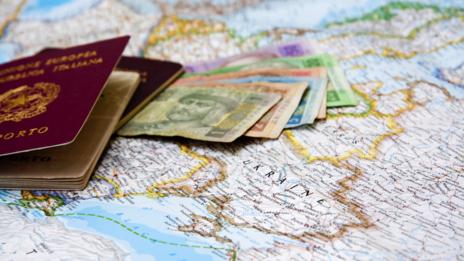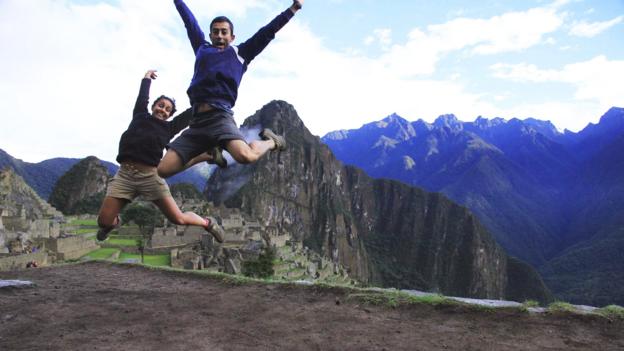 "I bit the bullet," said Leach who paid the $90,000 in three
installments
. "It was worth the money — it really was over the top."
Taking a once-in-a-lifetime round the world trip is an experience few people ever regret or forget. While $90,000 might be too rich for most, a trot around the globe can be had for far less. Many round-the-world trips can take longer than a few weeks, but cost as little as $10,000
.
And with more companies offering sabbaticals to employees, time off to travel the world
isn't
just for young people or new graduates.
Figuring out a rough schedule for your trip is key. Determine the length of the trip, whether it is two months or two years, then narrow your list of destinations based on factors including weather, affordability and flight options. For instance, visiting Goa, India, during monsoon season could leave you without a place to sleep, as many hotels are closed.
Pick destination countries first, since many countries require entry visas or
immunizations
, says Rick Ingersoll, founder of The Frugal Traveler, who has done three round-the-world trips and is based in South Carolina
Ingersoll recommends booking refundable rooms and tickets whenever possible so you have flexibility to explore each country as needed.
"In each place we always stayed a day too long," said Ingersoll whose most recent trip was two months long and included seeing the ruins at Machu Picchu in Peru and Angkor Wat in Cambodia.
Transportation is often the biggest cost and requires the most planning. Those who purchase a round-the-world fare on the two major airline alliances, Oneworld and Star Alliance, can fly on any of the partner airlines. Fares cost $3,000 to $10,000 for up to 15 stops, but a round-the-world ticket with only a few stopovers can cost less than $2,000. Tickets do not need to be purchased in advance, but there are stipulations about where you can fly. Most airline websites offer multi-stop booking tools to allow users to book multiple tickets at once in order to avoid any sold out flights.
If you're not buying a ticket on an airline alliance, there are ways to save with individual tickets, says Ingersoll. Sites such as airtreks.com are good for finding an ideal multi-stop itinerary from multiple airlines. Many travel agents also specialise in round-the-world trips and can put together an itinerary that notes weather at each locale to help you avoid wintery storms or monsoon season.
Many individual countries, such as Spain and Thailand, have low-cost airlines that are often cheaper for in-country travel than trains. Tickets for low-cost carriers are easier to secure on short-term notice than some of the national air carriers, says Ingersoll.
Even if you have money saved, it can be better to use airlines points in many instances, says Brian Kelly, founder of The Points Guy, a New York-based travel blog. Airline points are more flexible when exchanging a ticket and airlines often don't charge change fees if you want to extend your stay by a week or even a month. What's more, it's easier to book a stopover using some rewards programs.
On a recent trip, Kelly flew from New York to the Maldives, stopping in Taipei and Singapore for free. While Kelly
couldn't
spend more than 24 hours in those cities, some airlines allow
travelers
to stay for weeks, while still counting the trip as a stopover on a single fare. Expect to spend some time on the phone with your airline's or credit card's membership reward centre to figure out stopover logistics.
Book airline tickets on points as early as possible, since routes which allow point redemption cost more as the trip approaches, Kelly says. When it comes to international travel, redeeming points on a North American, African or Middle Eastern airline can often be cheaper, he adds. Even with airline points, you must still expect to reach into your pocket Additional international fuel charges can top $700 for some airlines in Europe and Asia.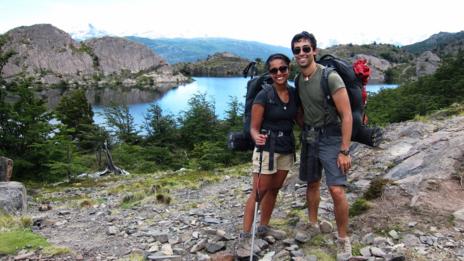 Once you've determined transportation costs, then account for food, medical insurance and day-to-day activities in your budget. Use whatever money is leftover to plan for lodging, since prices can vary tremendously from place to place. To save on lodging, consider long-term apartment rentals. You can also call hotels to arrange special pricing for long-term stays, Ingersoll says.
Sites including airbnb.com, homeaway.com or homeexachange.com are cheaper long-term solutions for an expensive nightly hotel rate. You can also bank additional money by temporarily subletting your home, pausing internet or cable service and participating in house swaps.
Travelling on a shoestring
Right before taking a round-the-world trip in 2012, Archana Ram and Eaman Talai quit their jobs, she at a magazine and he on Wall Street, respectively. The couple sold many of their belongings, rented a storage space for the rest of their items and took off for over a year. But it wasn't done on a whim.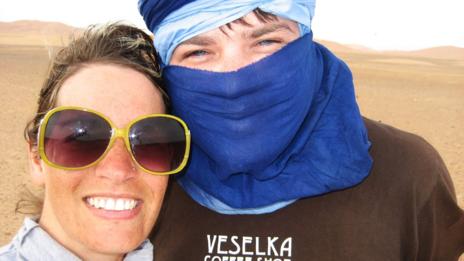 "We had three years to plan," Ram said.
Taking a longer round the world trip can be cheaper than travelling for weeks, said Ram, although lost income must be considered. Because of transportation costs, "moving around can often be more expensive," she said. The couple worked on a farm in Patagonia, Argentina, where they stayed and ate for free for two weeks. Later in the trip, Ram worked at a smoothie shop in Hawaii for three months and raised a couple thousand dollars for the trip.
"We wanted to feel island life," Ram said.
To afford their 12-month trip in 2010, Sharon McKellar and her husband, Ian, had a small wedding and spent $50,000 on the trip instead of paying for a lavish celebration and honeymoon. McKellar, a librarian, said she planned destinations around family events that took place that year. For instance, the couple spent time with Ian's family in Australia and attended the wedding of Sharon's brother in the US.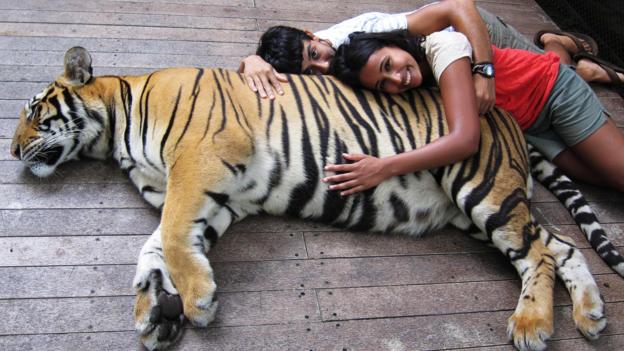 By travelling and staying with friends in Australia and the US, the McKellars were able to save on lodging, she added
"We spent half the trip staying for free," said McKellar who was able to return to her job as a librarian in San Francisco when she returned to the US.
Don't pack more than you can carry. Ingersoll, who's done three round-the-world trips with his wife, says taking a carry-on can cut down on extra baggage fees when flying and guarantees that airlines won't lose your luggage. "There (are) laundromats all over the world — it's a great way to see local life," he said. He also packs older clothing that he may throw away after completing a part of the trip.. "We don't dress fancy and we are not going out to fancy dinners," he says.
If travelling with a partner, be prepared for conflicts for how you choose to spend money or time. While McKellar and her husband generally got along on their trip, the couple would argue whether to spend pocket money on daily lattes or souvenirs, she recalled.
"We were pretty terrible at budgeting," she says. "Money was the only thing we fought about."
Look for credit cards that offer no-fee international transactions to avoid extra charges abroad. Withdrawing cash in large quantities can help avoid spending more on bank fees when using international ATMs.
Upon their return, Ram and Talai took the opportunity to relocate from New York to San Diego. The couple worried about the resume gap, but found potential employers were eager to hear about their travels during the interview process. "It's always a conversation starter with employers," said Ram who now works as a blogger and writer.