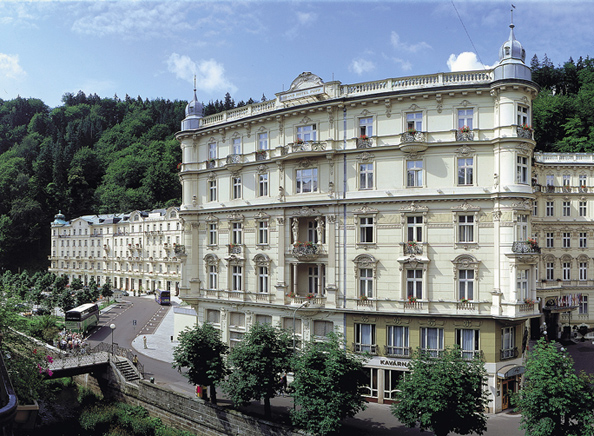 The Grand Budapest Hotel,
Wes Anderson's imaginary epitome of pre-war European luxury and sophistication, has a real-life equivalent. Both Anderson and production designer Adam Stockhausen have cited the
Grandhotel Pupp
in the Czech Republic's spa town of Karlovy Vary as the primary inspiration for their fictional hotel.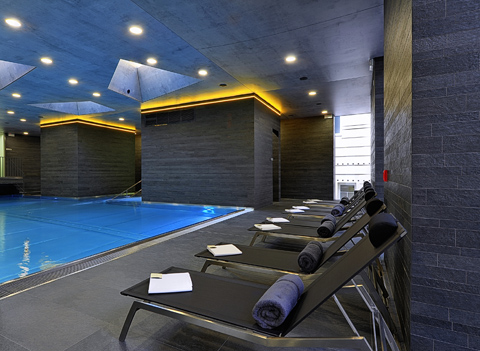 Built in 1701, the 228-room Pupp and its in-house hot springs attracted 19
th
century luminaries such as Ludwig van Beethoven, Richard Wagner, and Franz Kafka, as well as numerous aristocrats. More recent guests have included
Helen Mirren
,
Jude Law
, John Travolta, as well as
Queen Latifah
, who stayed here when her 2006 film
Last Holiday
was shot in the hotel. It also portrayed the Hotel Splendide in
Casino Royale
and hosts the annual
Karlovy Vary International Film Festival
, Eastern Europe's most prestigious movie fest. (Anderson himself visited the Pupp when his
Moonrise Kingdom
was in the festival.)
Like the Grand Budapest, the Pupp fell into decline under Communism after being nationalized by Czechoslovakia's government in 1951. However, it was acquired by private owners in 1989 and has now been restored to something of its former glory, with a medical spa and five restaurants. But alas, Gustave H.
—
Ralph Fiennes' mustachioed concierge in
The Grand Budapest Hotel

—
remains irreplaceable.