Where can you go for an escape that has world-renowned art museums, vibrant nightlife, important historical monuments and unique architecture?
The answer: Amsterdam -- the city that's basically wonderland for adults.
Amsterdam is especially beautiful in spring, when it warms up enough to hop on a bike, wander the canals and admire the city at it's best. Life would just be better if you could be in Amsterdam right now, wouldn't it?
Not convinced? Check out these 19 reasons below.
1. Amsterdam is one of the most bike-friendly cities in the world.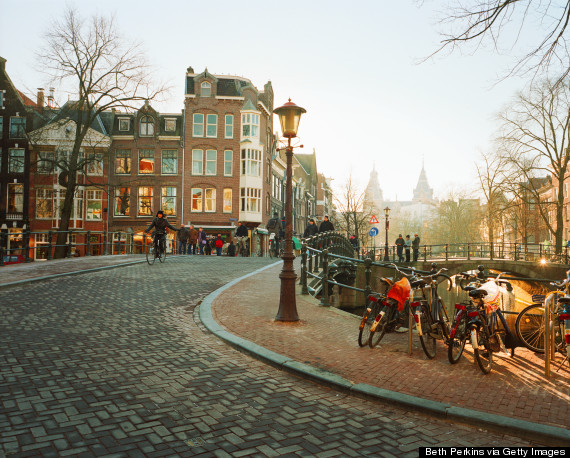 In fact, Business Insider ranked it the
number one most bike-friendly city
in 2013. There are an insane number of bikes and cyclists in Amsterdam, where cars and bikes ride in harmony.
2. You could take a little city break and be in tulip heaven.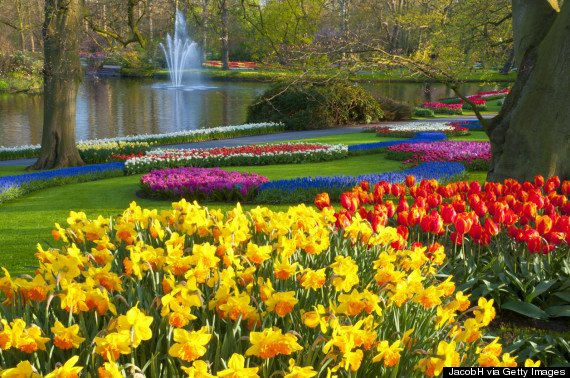 Keukenhof's
flower extravaganza is located about half an hour from Amsterdam. The epic garden is only open from March 20 to May 18 and features a vast, colorful array of flowers, including the Netherlands' famous tulips.
3. Because anyone over the age of 18 can buy and smoke weed legally, if that's what you're into.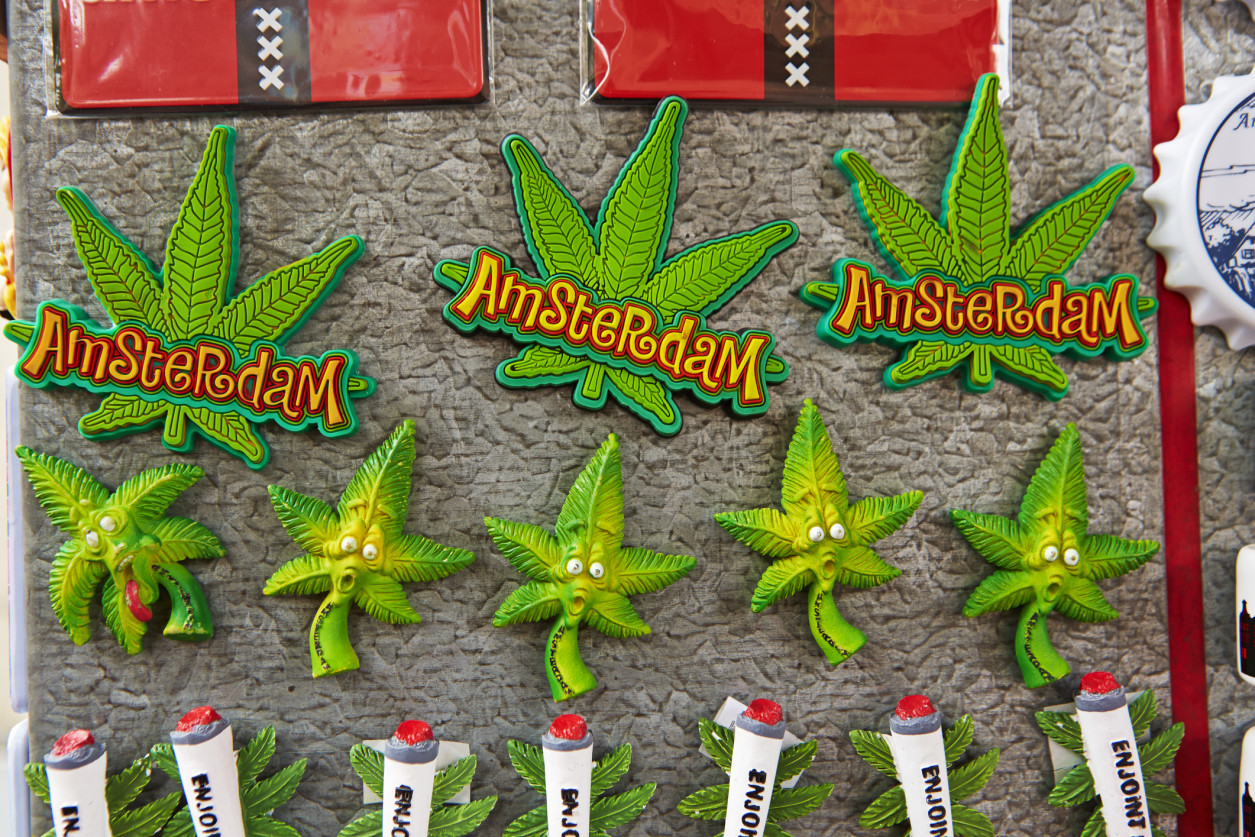 Did you think you'd make it very far down this list without coming across marijuana? Many U.S. states are decriminalizing and even legalizing recreational marijuana, but there's still something novel about being in a place that has long had a liberal soft drug policy. Whether or not it's your scene, it's still cool. If you're going to indulge, head to one of the city's famed
coffeeshops
, where buying and smoking marijuana is legal.
4. But if you're more of a beer drinker, you'll have plenty to drink.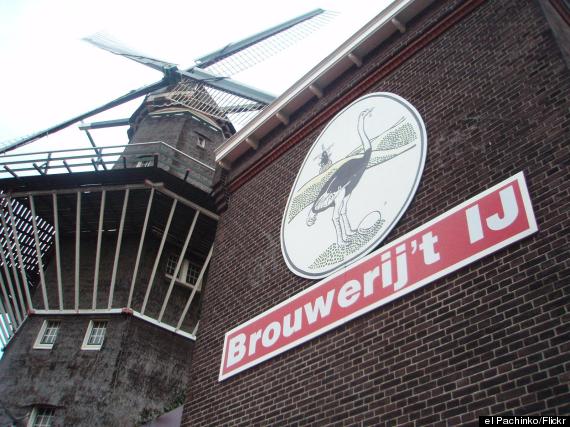 Amsterdam is the home of
Heineken
, so of course you'll find some passionate beer drinkers here. You can tour the Heineken factory or visit smaller,
local breweries
if you're into craft brews.
5. Because a canal side walk would make any day better.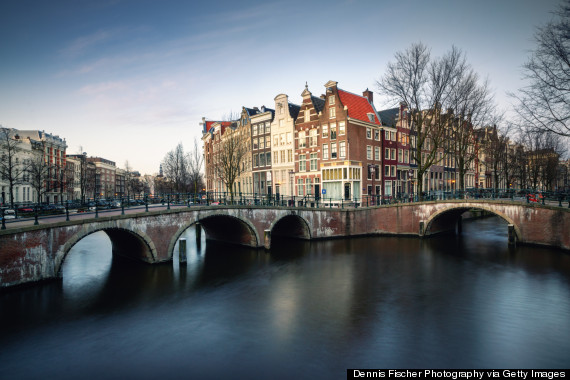 Often called the "
Venice of the North
," Amsterdam is known for its gorgeous 17th century canals. Walking along them and across their bridges is the perfect way to see the city.
6. And if you can't get enough of the canals, you can actually live on one.
In a
houseboat
, of course. There are also
houseboats
you can rent for short-term stays.
7. Because your city's parade can't compare to Amsterdam's canal parades.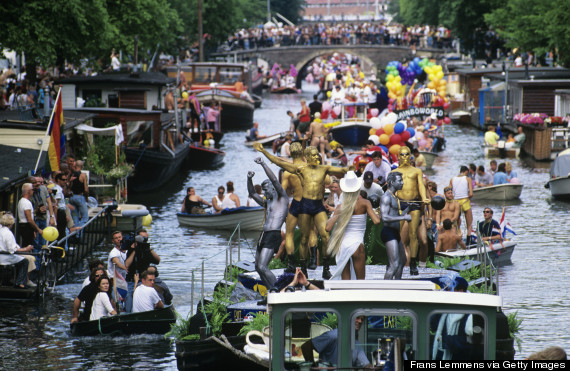 The King's Day and Gay Pride
parades
take to the water with floats that
literally
float.
8. It's impossible to get tired of Amsterdam's stunning architecture.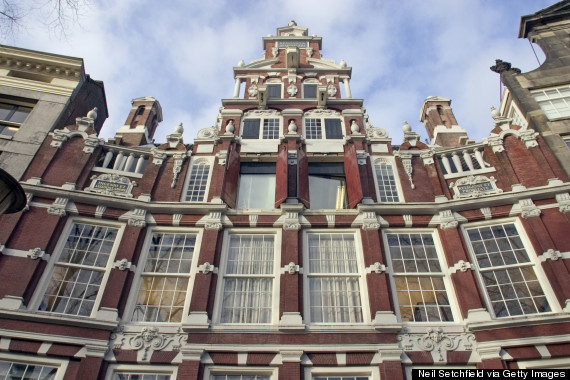 Canal houses
, windmills, Renaissance buildings and contemporary structures all contribute to Amsterdam's unique architecture.
9. All of the waffles.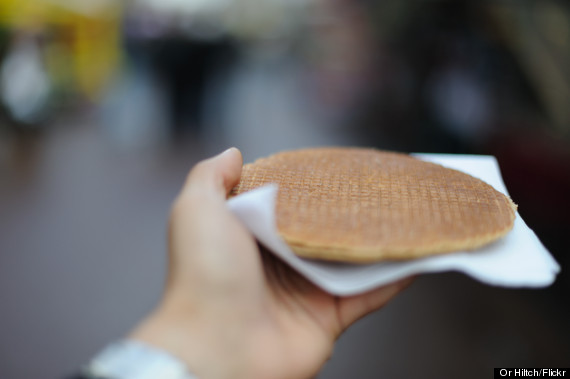 Stroopwaffles: two deliciously sweet waffle-esque wafers with an even sweeter caramel-like "stroop" (aka syrup) in the middle. There are also Belgian-style Liège waffles, that can be topped with chocolate, powdered sugar, fruit, whipped cream and various other delicious confections.
10. Pannekoeken and poffertjes.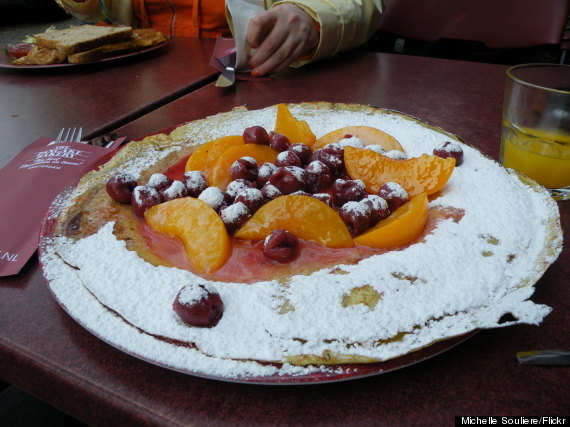 Pannekoeken are large (i.e. size of a dinner plate) Dutch pancakes that can be topped with sweet items, like fruit, or savory ones like meat or cheese.
Poffertjes
are miniature pancakes that are made with yeast so they're extra fluffy.
11. Also, Doner Kebab.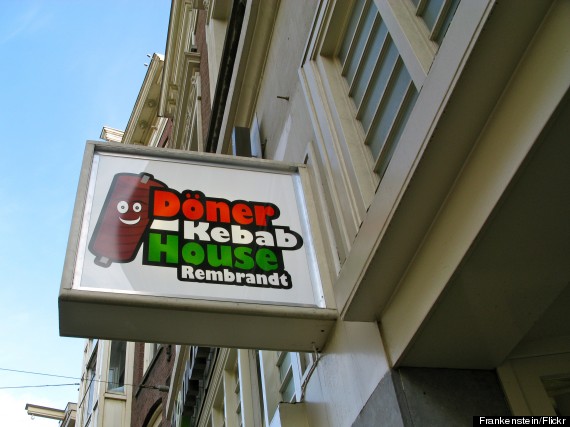 Sure, you can get Doner in many European countries. But they're pretty ubiquitous in Amsterdam, especially to round out a night of drinking.
12. Okay, one more: Fries.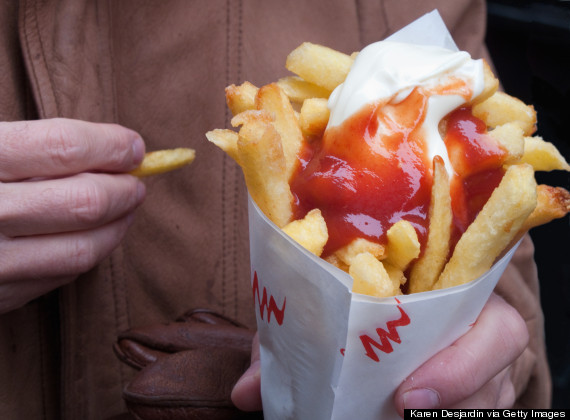 Also known as Vlaamse frites. Top your cone of fries with whichever sauce you find most appealing. Beware, they're all pretty delicious.
13. Amsterdam is home to the only floating flower market in the world.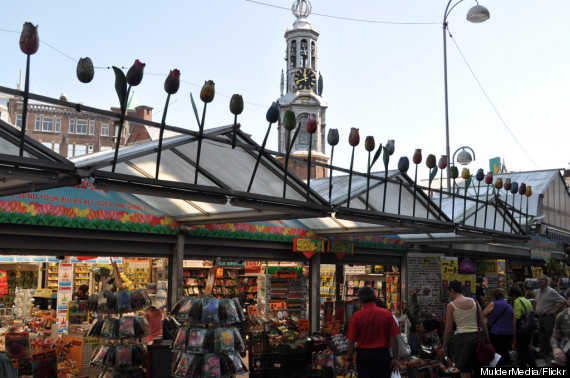 It makes shopping for pretty flowers that much more fun.
14. For a dose of artsy culture, you can head to the Jordaan
...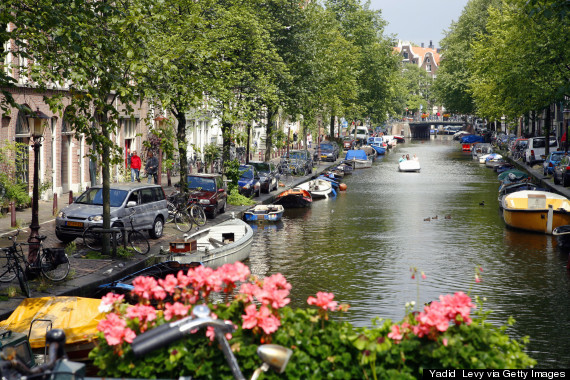 The Jordaan was once home to famous creative figures, like writer Joost van den Vondel and artist Rembrandt van Rijn. The area today is considered a peaceful escape from the bustle of the city. Go for a stroll and pop into galleries and boutiques while you're there.
15. Or relax and people watch at Vondelpark
.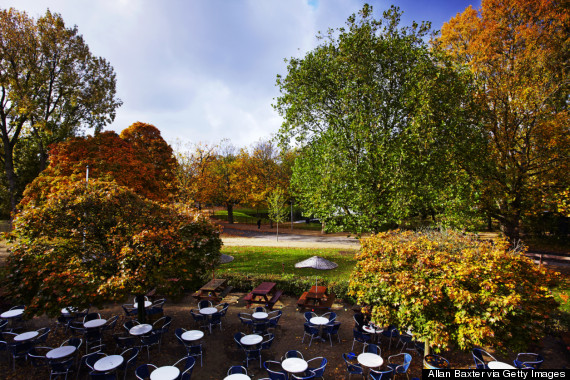 Amsterdam's largest city park, Vondelpark, is the perfect place to relax on a beautiful day. The park features an open-air theater, cafes and plenty of gorgeous natural scenery.
16. Amsterdammers have access to some of the best art museums in the world
.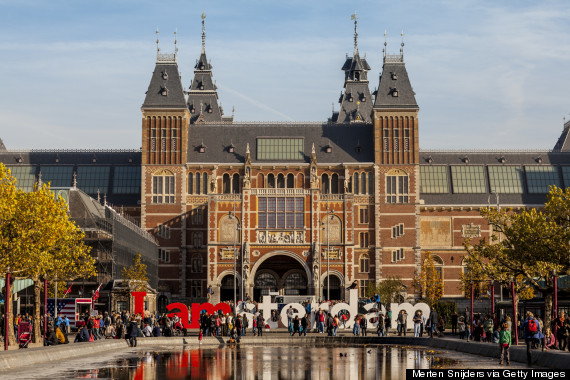 The
Rijksmuseum
(which means "State Museum") is probably the Netherlands' most iconic and famous place to view art. It reopened in April 2013 after a decade of renovations. It houses more national treasures, historic objects and works of art than you can even imagine. There's also the
Van Gogh Museum
, which maintains the world's largest collection of van Gogh's art.
17. Explore land, sea and outerspace at Artis Royal Zoo.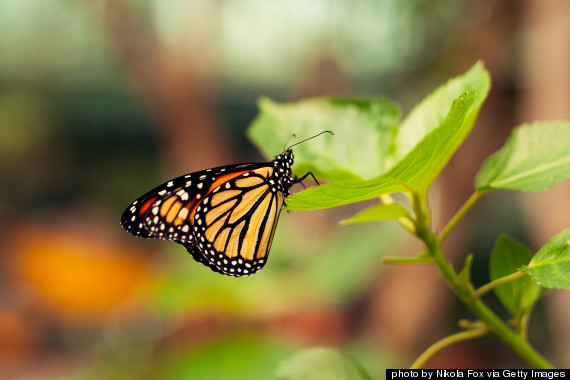 Construction began on Artis in 1838
and was originally meant to be a city park containing animals. Since then, the zoo has grown to include a planetarium, aquarium, butterfly pavilion and flower gardens.
18. Because Amsterdam has the largest historical inner city in Europe.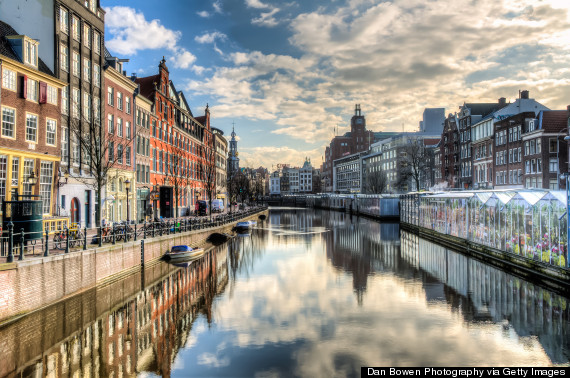 And with tons of streets to wander, museums to visit and sights to see, you'll never have a dull moment. Especially if you're a history nerd.
19. Gezelligheid.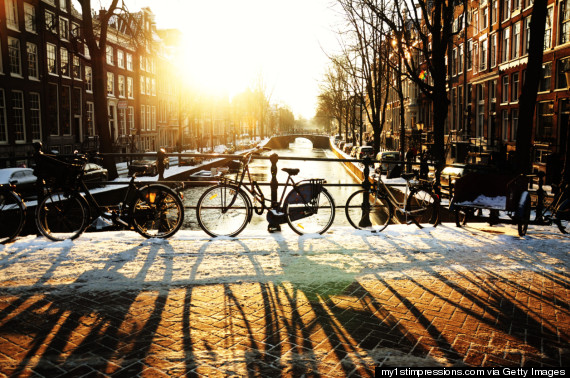 Gezelligheid is a Dutch abstract noun that encompasses Dutch culture. While it has no true English translation, it can mean quaint, cozy, friendly, warm and/or welcoming. Gezelligheid can refer to a nice atmosphere, a friendly community or that wonderful feeling of contentment. The fact that this term exists is just proof that life is better in Amsterdam.