There is something about island
retreats
which keeps capturing the imagination of travelers across all ages and backgrounds. Some dream of long, palm-fringed sand expanses with ocean views stretching on into infinity, some of vibrant beach-side nightlight and entertainment, others of just escaping from the stress and responsibilities of the mainland, because let's face it, island life always seems somehow more laid-back than anywhere else.
We all have a number of islands which come to mind when we start dreaming of vacation;
Hawaii
, the Greek Islands, Mauritius, Zanzibar, Fiji, French Polynesia. The list goes on and on. But in an age when anyone can go anywhere on whatever budget, and 'travel secrets' and off-the-beaten-track destinations are a thing of the past, there are still water-surrounded corners of the world which you've probably never heard of or know very little about. So take a look at the following 7 options from around the world and you might just be inspired to make them part of your next getaway plans.
Jeju Island – South Korea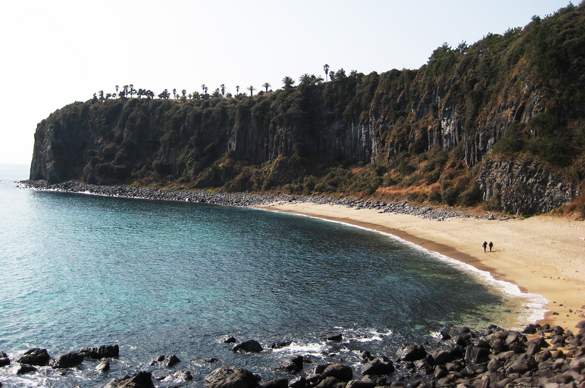 Jeju Island's fame is as limited as that of the country to which it belongs, and for similarly strange reasons, considering that both have much to offer to even the most well-traveled. Though by no means a tropical island, with sea temperatures warm enough to swim without a wetsuit only during July and August, its winters are mild and its landscape is beautiful throughout the year.
This, after all, is where you will find the highest mountain in South Korea and the longest lava tube cave in the world, as well as white beaches, miles of dramatic cliffs and coast, and restaurants offering any imaginable kind of fresh hoe (raw fish), some of which will have been caught by the last generation of haenyeo, Jeju Island's traditional women free-divers. In a country so markedly puritan in matters of sexuality, the curious Love Land, with its collection of very explicit sculptures celebrating everything connected to love-making, will also come as a pleasant surprise.
Bocas del Toro archipelago – Panama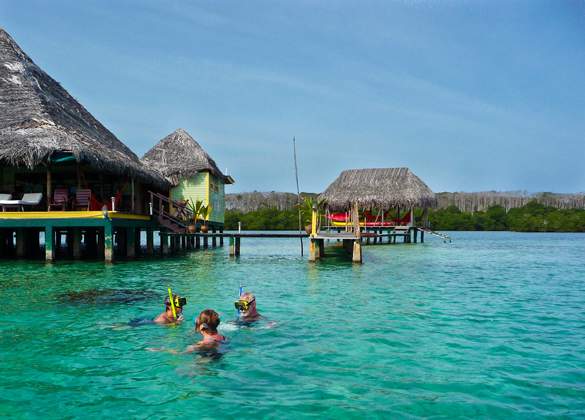 Most of us have, at some point or other, dreamt of that perfect beach holiday on an island in the Caribbean. Similarly, most of us will have cringed at the prices of accommodation and tourist-related facilities in the best known island gems of this part of the world. And that's precisely why you should pay close attention to the next group of islands on this list. Panama's archipelago of Bocas del Toro, composed of six larger islands and many more smaller ones, is one corner of the Caribbean which has a relatively low tourist influx and is also still very affordable, if not downright cheap.
This, however, does not mean that it has some sort of inferiority complex when compared to its more popular neighbors, since the archipelago's islands are not only covered in luscious rain-forest and Caribbean-style beaches, but are also a nature-lover's paradise with theirParque Nacional Marino Isla Bastimentos, rare birds and turtle nesting grounds. But hurry up. Word is spreading quickly and developers are already increasing and improving facilities, thus driving prices up.
Malta – The Maltese Islands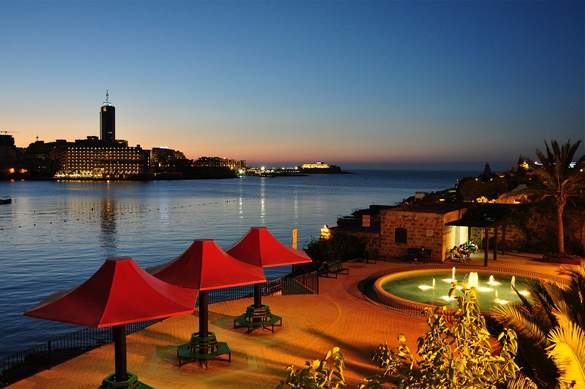 When you mention the word 'Malta' to travelers, you will either get an excited cry of recognition or a complete blank stare. Granted, this Mediterranean island nation is diminutive in size, but that certainly does not reflect the richness of the experiences it has to offer. Here you will find the oldest free-standing structures on Earth (yes, older than Stonehenge but admittedly not as impressive), a medieval fortified city at the heart of the island, crumbling honey-colored bastions built by the Knights of Saint John to defend the Southern harbors from attacks from the sea, a UNESCO protected capital city, and a magnificent Caravaggio, housed in the equally stunning Co-Cathedral of Saint John.
For those not that into history, options are equally numerous. Party all year long and all night long in the night life center of Paceville, laze on its small, intimate sandy and rocky beaches, making sure to spend a day in the turquoise waters of the blue lagoon, and wine and dine on seaside terraces. In summer, Malta also hosts the Isle of MTV, and has, through the years, welcomed stars of the like of Lady Gaga, Enrique Iglesias, and the Black Eyed Peas.
Princes' Islands – Turkey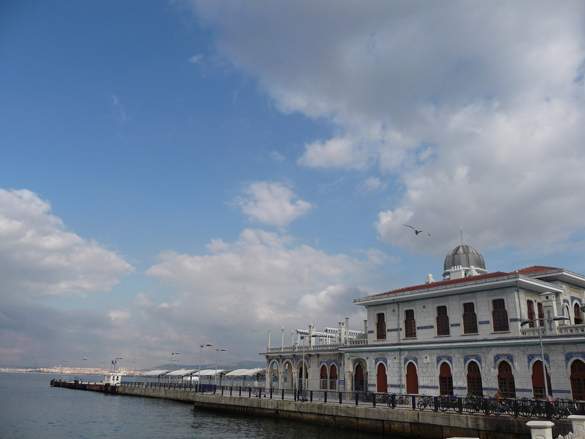 Visitors to Istanbul often ask about possible day trips from this hectic city, but the truth is that if you drive inland in either direction for a couple of hours you will still technically be in Istanbul. It is for this reason that tourists and locals alike flock to the Princes' Islands, known locally as Adalar, for some respite from the loud, traffic-congested and green-deficient mainland. Their appeal lies largely in the fact that they are beautifully forested and car-free, and have a pleasant seaside vibe. Of the nine islands, the most interesting is probably Buyukada, which can be reached via a one-hour ferry ride.
Visitors here spend their time strolling through streets lined with large villas sporting million-euro price tags, some of which are beautiful white-washed wooden Victorian structures while others are mere ruins left to peel and crumble. The island's one site, the monastery of St. George, lies a brisk hike, cycle or horse-drawn carriage trip uphill. Down by the seaside around the ferry terminal, a cluster of restaurants and cafes compete for customer attention and can be a bit pushy and annoying. Swimming in the sea is not recommended due to the high level of pollution, but a number of hotels have swimming facilities you can access by purchasing a day pass.
The Azores – Portugal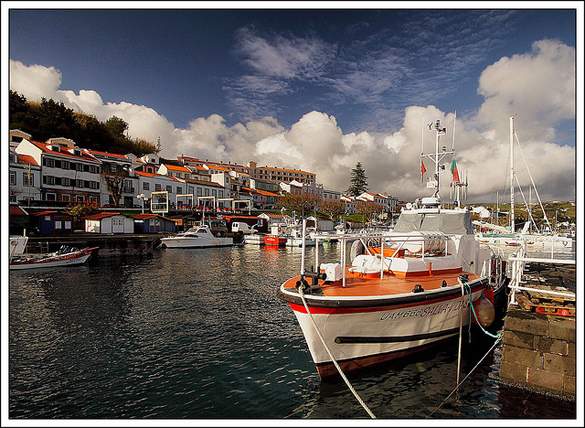 There are very few peaceful areas of the world which can boast about the fact that they are still isolated enough as to not draw crowds of tourists, but Portugal's Azores are one of them. Despite their location hundreds of miles away from the European coast, flights do regularly make the journey to the islands, and local ferries make going from one to the other easy. It therefore seems strange that these nine islands with their subtropical climate, vineyards, orchards and rugged coast should still be so underdeveloped when it comes to tourism. All of this is of course good news for those of us looking for a peaceful seaside retreat not yet packed with bars and clubs whose noise drowns nature's magical sounds.
The Whitsunday Islands – Australia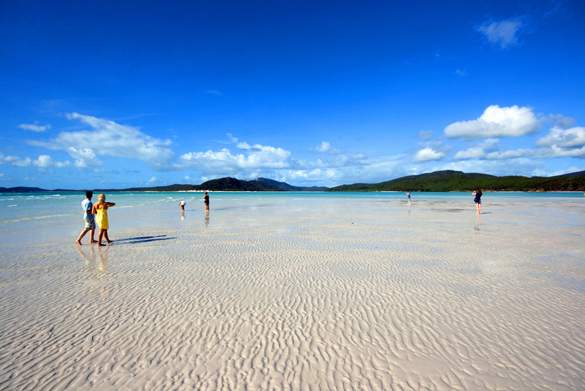 Australia
and its Whitsunday islands may be a long way away, but you could spend months exploring one island after the other of this 90 plus group. Located in Queensland and forming part of the Great Barrier Reef, tour options for those who make it this far abound, so make sure to shop around before booking anything.
When you make it there, check out Hardy reef, that heart-shaped reef formation whose aerial picture graces endless numbers of romantic cards, take some time off on White haven beach, considered by many the best tropical beach in the whole of Australia, splash out on a resort on Hamilton island, and, keeping in mind that most of these islands are uninhabited, seek out a deserted corner all for yourself.
Southwest Islands – Japan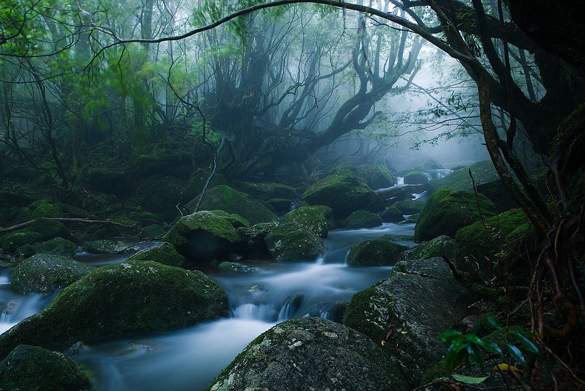 Another group of islands not usually thought of in the context of holiday retreats are Japan's Southwest islands. While they are beloved among locals and attract crowds during holidays, international tourism is limited due to the fact that getting around without Japanese knowledge is a little tricky, as in other parts of Japan. Those who do put the time and effort into reaching the Southernmost territory of Japan will be rewarded with an authentic experience of a largely unspoiled thousand-year-old forest on Yakushima island, excellent scuba diving and snorkeling options, and island hopping opportunities stretching for more than 1000 kilometers.